The Predictive Customer Engagement Platform
Preact collects data points from the services you use, analyzes your customers and presents you with relevant info wherever you interact with them.
Watch a Demo
Get Started
See what your customers are doing
in the software you already use.
Preact delivers relevant, up-to-date customer info in the software you rely on everyday like your CRM, help desk, or internal admin tools.
Explore Integrations
"Preact has been key in helping us assess the health of our accounts and to learn how users are truly using our product."

- Gabe Gottlieb, CEO, Adomic
Context about your customers.
Everywhere you interact with them.
The Preact Sidebar combines recent customer activity, high-level statistics, onboarding progress and more, and is presented alongside webpages where you're viewing a customer, whether it be inside your support suite or even on Twitter.
Zendesk: Better with Preact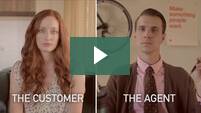 Preact Sidebar works inside Zendesk, Desk.com and more.
Explore Sidebar